-A Unique Space to Dine Opens at Sheffield's Premier Hotel & Spa
If you're in search of a unique space to host a small dinner with friends and family, or simply looking to try a new dining experience this summer, the Mercure Sheffield Kenwood Hall Hotel & Spa may have the answer, as this popular Sheffield hotel and restaurant venue has unveiled three new private dining pods this month. Each occupy a prime vantage point high on the Hotel's manicured lawns, from where you can savour a choice of brunch, lunch, afternoon tea or dinner, whilst taking in panoramic views of the private lake, and gardens.
Hosting up to 18-24 guests sharing round tables of six or eight, the domes at Kenwood Hall are designed with sociable, relaxed dining in mind. There is the option to hire one, multiple, or all the domes exclusively, depending on the size of your party.  They come fully air conditioned and lit in the evening. Dome diners can enjoy delicious sharing charcuterie boards starting at £13.99 per person, a selection of succulent roasts from £17.00 per person and the ultimate dessert sharing platter at £10 per person, which is fast becoming a guests' favourite.  Alternatively, you can feast on a brunch menu or stylish afternoon tea, courtesy of the Hotel's Laura Ashley The Tea Room.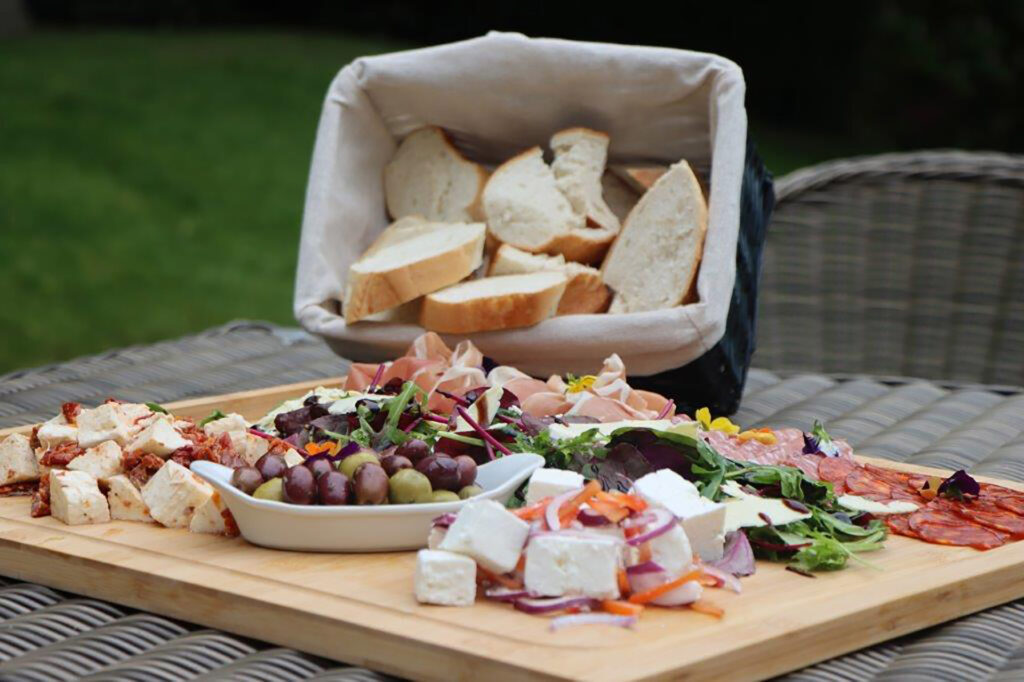 Dome hire costs from £30 for two hours plus the cost of your menu choice and drinks. To find out more, or book visit: CLICK HERE
Ruslana Yarmolyuk, general manager from Kenwood Hall Hotel & Spa said: "At Kenwood Hall we continually strive to find innovative, stylish ways to entertain and upgrade our guests' experience. The domes are a shining example of this, tapping into diners' love of the outdoors while providing a cosy, private dining space suitable for any occasion."
Kenwood Hall Hotel, situated in Nether Edge, Sheffield, also offers a spa, indoor pool, bar, event spaces, evening restaurant and Laura Ashley The Tea Room; open for brunch, lunch and an indulgent afternoon tea. Free on-site car parking. Dog friendly. Free WIFI. It is situated within 12 acres of picturesque grounds whilst being located just 1 mile from Sheffield City Centre.