TIS THE SEASON TO BE JOLLY ROMANTIC….
There's just something about Christmas that brings out people's romantic side. Maybe it's the twinkling fairy lights and cosy fires, the frosty winter weather that has you snuggling up close. Or it could be that little bit of festive magic. Whatever it is, if you're waiting for a marriage proposal, there's a good chance it could happen at Christmastime.  Which is why our tips for throwing an engagement party have come just in time!
According to research published by the Evening Standard, over 100,000 engagements are likely to take place over the Christmas period. Annually, 40 percent of people pop the question between Christmas Eve and Valentine's Day and half of those are likely to do it between December 21st and New Year's Eve.
And what comes hand in hand with engagements? Engagement parties of course! Here, wedding co-ordinator Chloe Potter at Kenwood Hall, a superb engagement party venue in Sheffield, shares her tips on throwing an engagement party to remember. To start your wedding journey in style, she's included tips on choosing the right engagement party venue and engagement party catering, as well as ideas for brilliant engagement party entertainment.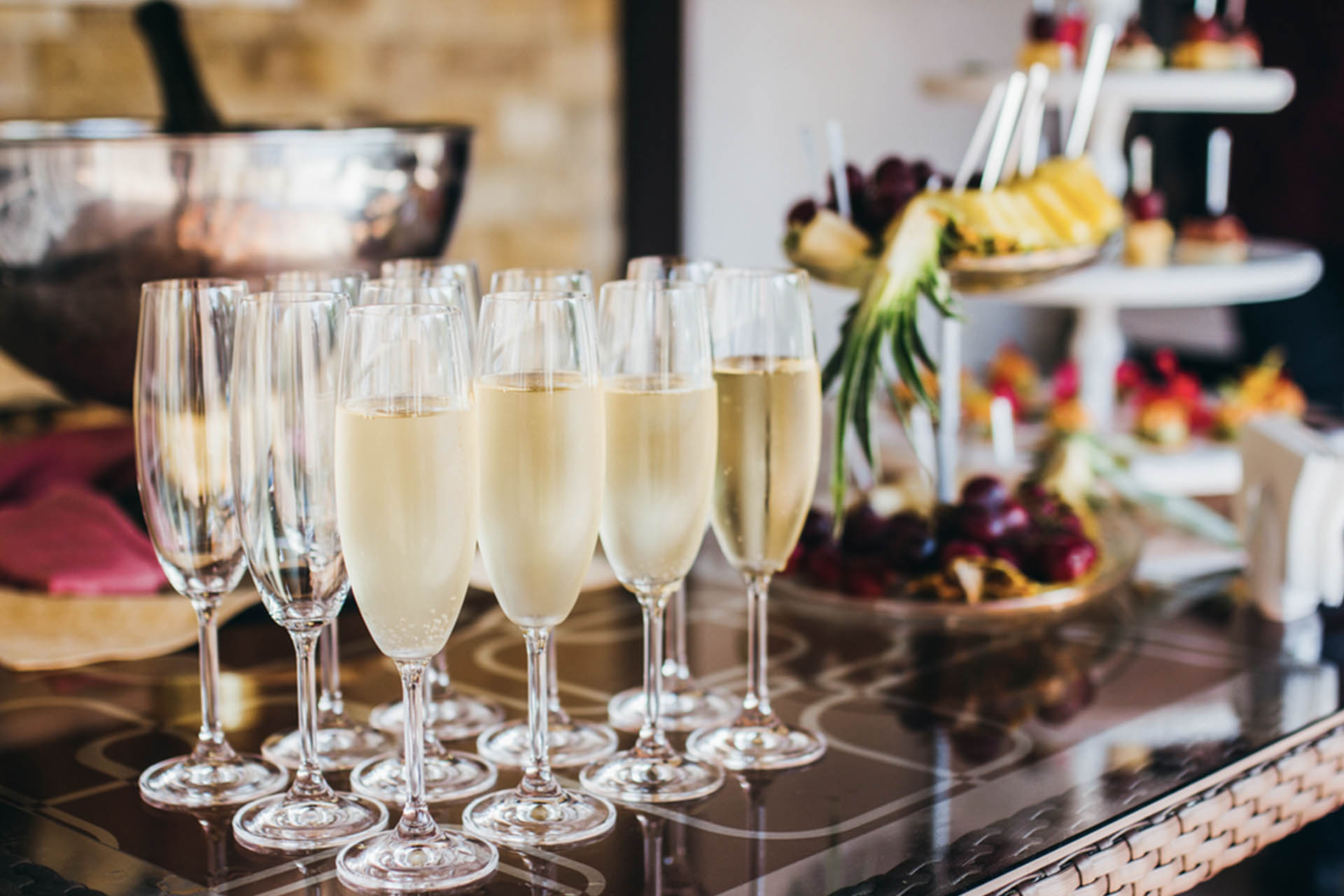 START HOW YOU MEAN TO GO ON
Engagement parties can take many forms, from laid back afternoon soiree's to dancing till dawn but remember, your engagement party is the first glimpse of the wedding to come so make sure you go all out with the décor and entertainment. It's a good time to begin visualising what you want your wedding to be like – that way you can start off as you mean to go on and tie the whole thing together.
Think of the atmosphere you'd like at your wedding, is it relaxed and bohemian or is it a more formal, traditional affair?  You might want to select and ask your wedding party before the engagement night so they can help you to plan. Or you could ask them on the night and make it even more special! Save the speeches for the wedding but a toast is always a nice way to mark the occasion – make sure you have some bubbly on hand ready for the moment.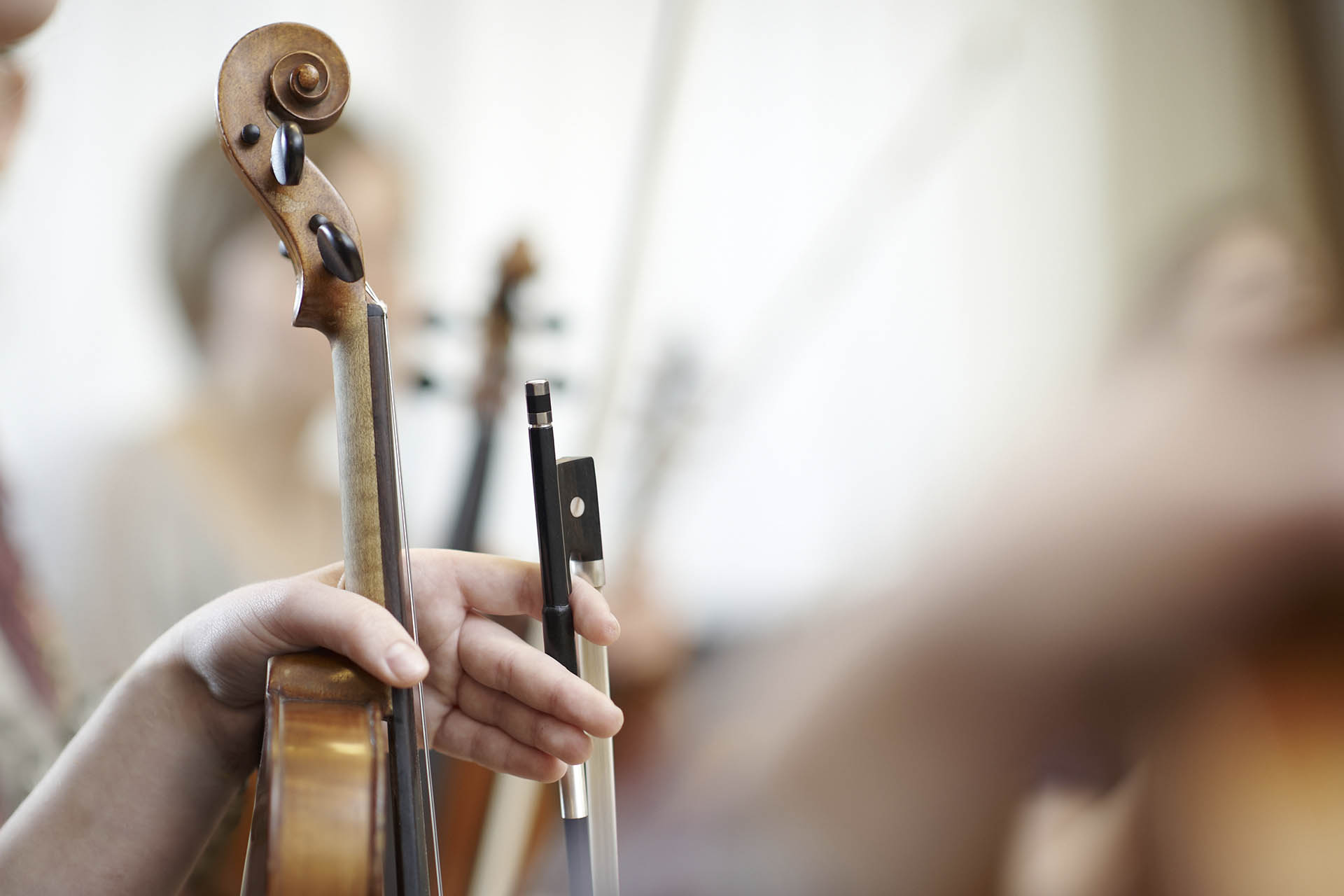 FIND THE TIME AND THE SPACE
You'll want to have your party close enough to your engagement that it's 'new news' but bear in mind the time of year. If yours is a Christmas engagement, January is a time when lots of people want to be healthy and save money, so a raucous do is probably a no go. That said, you can get some great deals in venues and restaurants as it's generally a quieter month. Pick something like an afternoon tea at Laura Ashley the Tea Room, which can be given a healthy spin if needed and doesn't have to involve alcohol. Or book it for the end of January, when everyone is ready to break their resolutions.
The location may depend on one or more things, including the theme, the budget, and where everyone lives. A hotel like Kenwood Hall is a great engagement party venue with overnight accommodation in case you have travelling guests.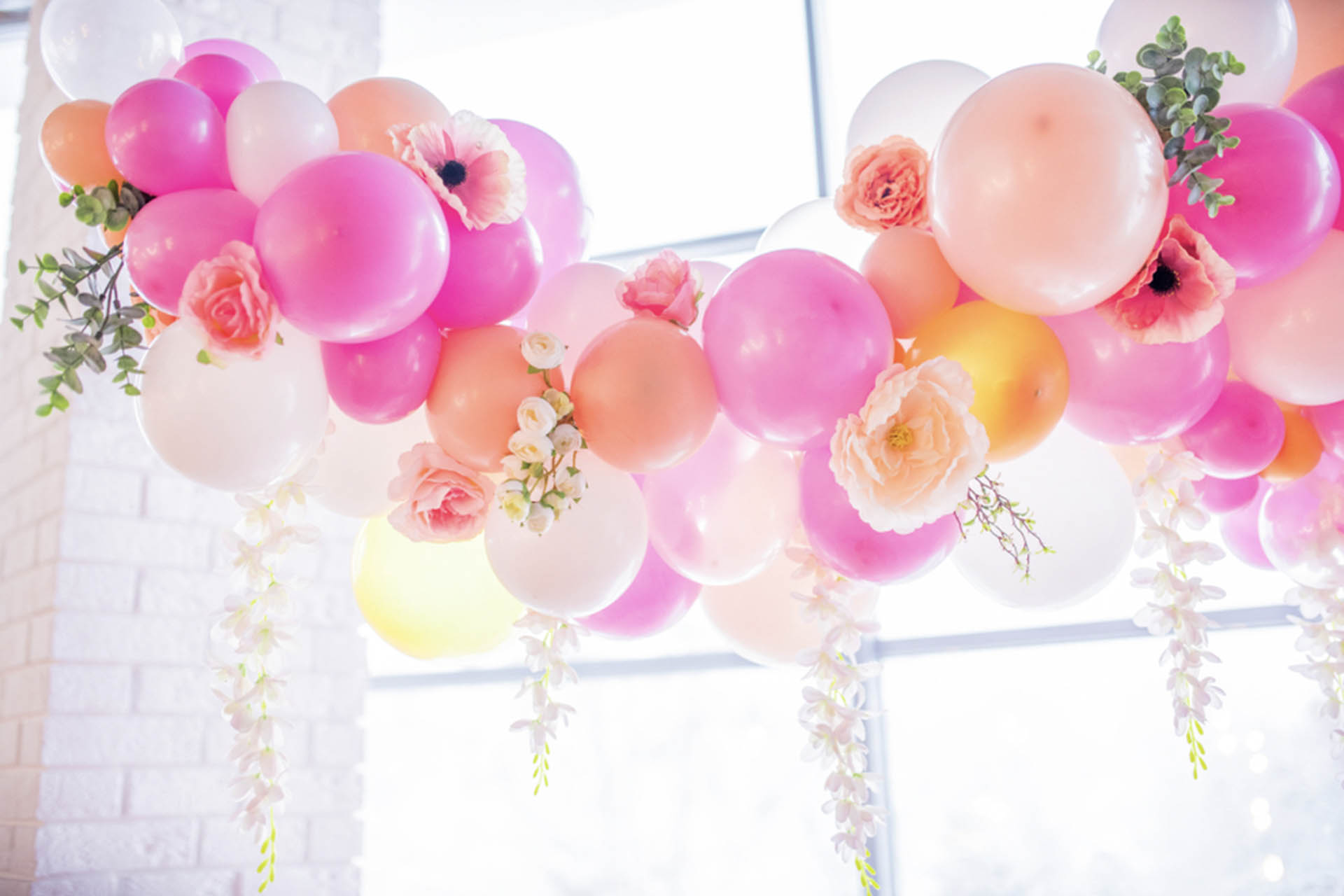 ELEVATED ENGAGEMENT PARTY DÉCOR
There are so many gorgeous engagement party décor ideas that can also bring in your relationship. Photo walls, or an arrangement of framed pictures can tell your story beautifully, arrange them so they lead up to a photo booth or back drop to complete the journey to today.
Make sure you light your venue well. Pea lights and curtains of glittering fairy lights will set a cosy, romantic theme that's perfect for this time of year.  Think of table décor too.  Simply swapping out white linens for coloured velvet or silk can transform a room, and if your budget stretches try some seasonal arrangements to give it that 'wedding-dressed' feel. It doesn't have to be expensive, some simple vases and cut flowers will fill the room with colour and fragrance.
Balloon walls or archways are inexpensive but effective and a sea of balloons on the ceiling can create a stunning effect.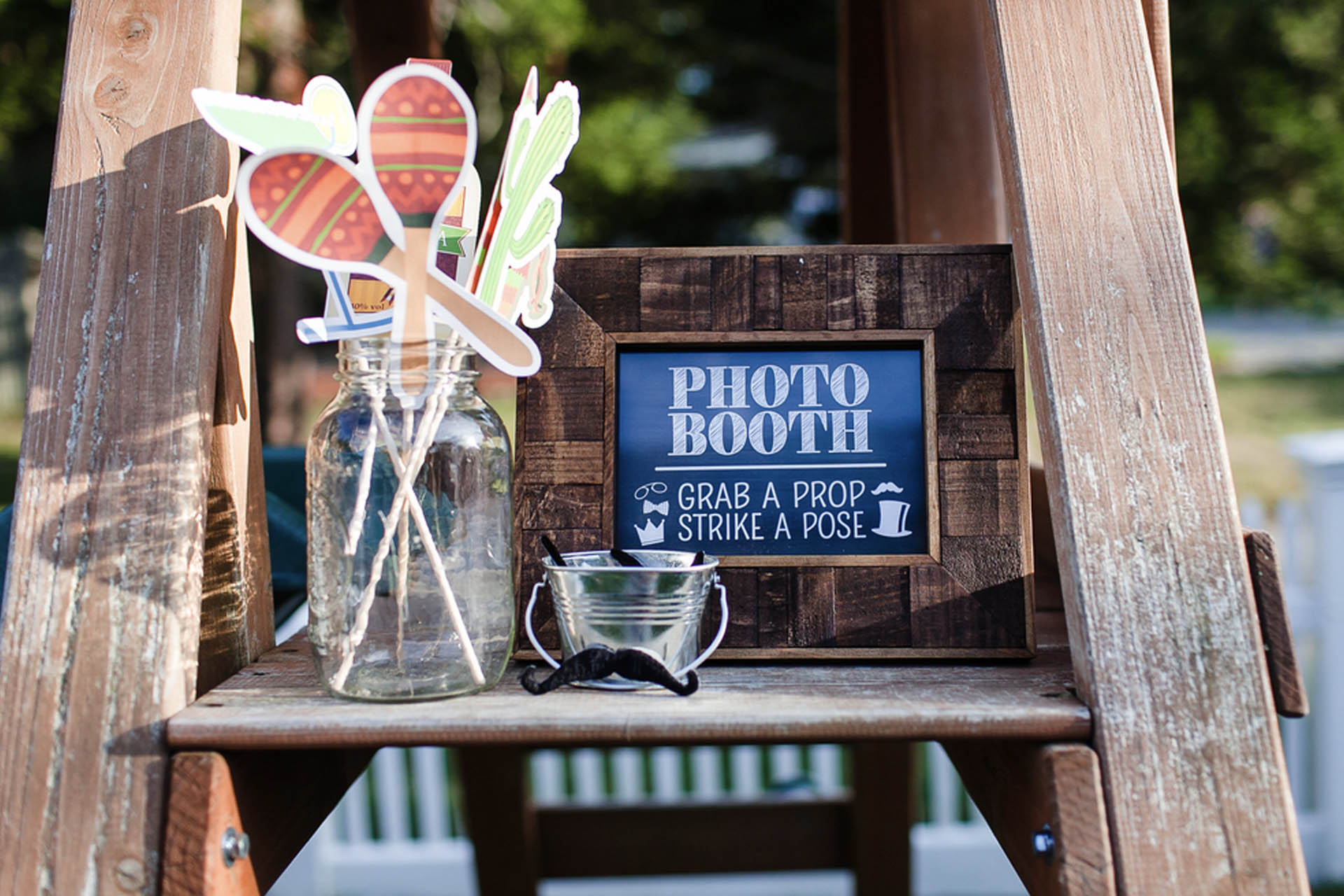 CAPTURE IT
One tip I would suggest is to get a photographer, not just to record the memories but to practise for your big day and see if the shots are how you imagine. People will want to buy you presents, so unless you want 50 bottles of fizz you could suggest they club together. You can then send them a copy of any picture that features them with their invitation to the wedding as a memento and to remind them of the fun.
FOODIE THEMES
If you've a particular engagement story, whether that's travel related or even just something you have in common, you can bring that into your engagement party catering ideas. New York style burgers and mini cheesecakes, a Mexican fiesta or a traditional English afternoon tea are all fabulous themes for engagement party catering. If you're planning the engagement party in January, then how about an Après ski theme – furs, firepits, mulled wine and cider.
Pre-covid there was a huge trend for relaxed sharing platters or grazing tables, but these have been replaced with small plates and street food stations where guests can still try a bit of everything.
Some people believe it's not a party without a cake, but you need to keep something in your arsenal for the wedding day so why not create a sweet station or doughnut wall instead? Cupcakes decorated with edible (sugar) diamonds are perfect for an engagement party catering idea too.
Finally, a real trend we're seeing is for couples to hire a mixologist to create a signature engagement party cocktail that incorporates your unique tastes as a couple. It's a feature that brings some drama and entertainment to the party too. Speaking of which….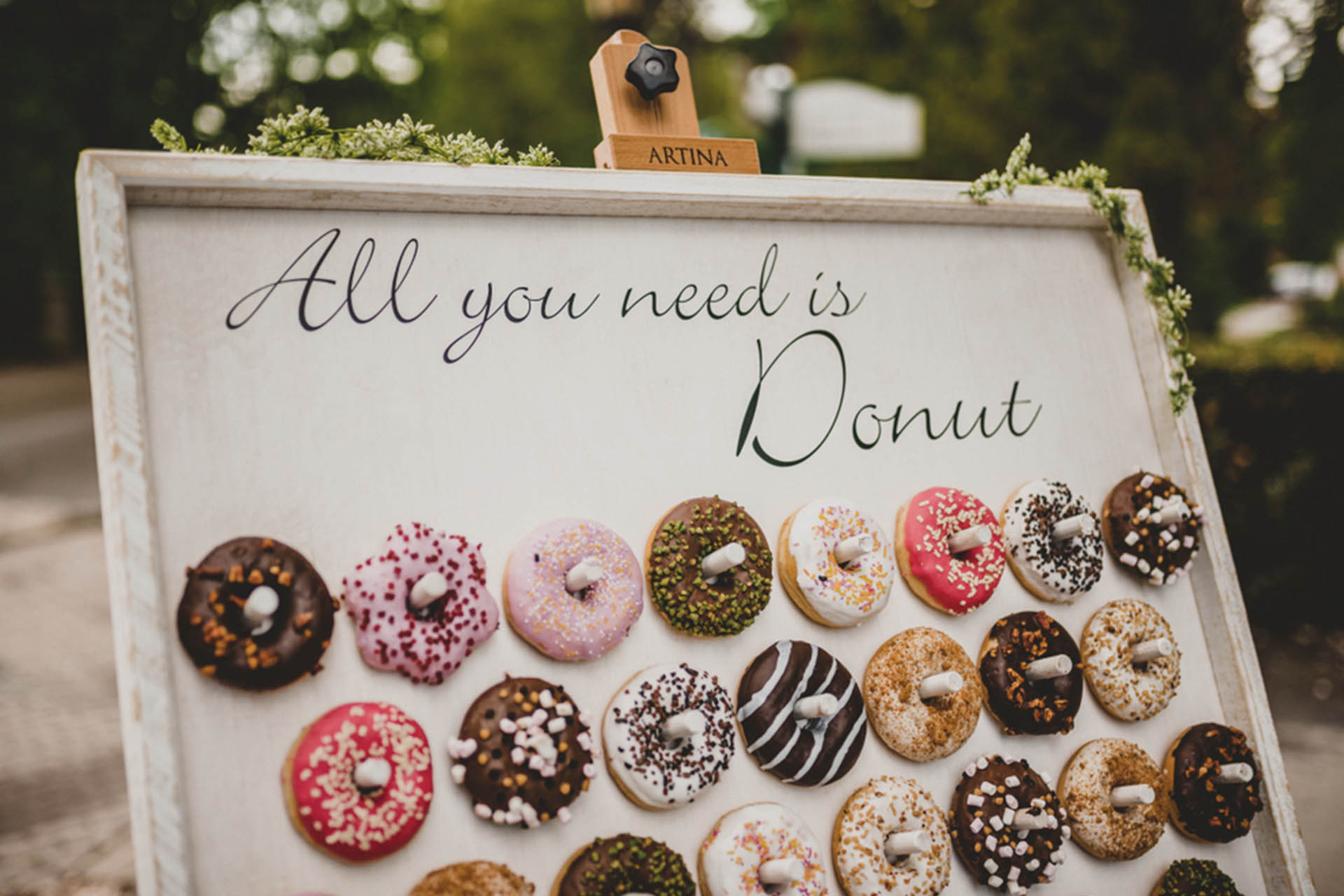 ENTERTAIN THEM
Games and quizzes are good for an afternoon, similar to how you would plan a baby shower. Mr and Mrs or bridal bingo are fun engagement party games, or try a ring themed scavenger hunt, whoever finds the most rings, wins!
If you're planning a night-time do, then there's the age-old question of whether to have a band or DJ. The engagement party is a party in its own right, but it's also a practise run for the big day so see how the music goes down with the crowd, most of whom will presumably be there on the wedding day.
If you've recently proposed or accepted a proposal and are looking for an engagement party venue in Sheffield, then look no further than Kenwood Hall. The Laura Ashley Tea Room makes the perfect venue to start the day in a sophisticated way, and the hotel has a range of event rooms to suit parties of all themes and sizes.
PLANNING A CHRISTMAS PROPOSAL?
Try some of these creative ideas from Hitched to make sure they say yes! https://www.hitched.co.uk/wedding-planning/organising-and-planning/christmas-proposal-ideas/
Ever wondered why men traditionally propose to women?
Read all about the history of marriage and proposal here: https://www.thelist.com/34169/men-historically-propose-women/
If you're part of a same-sex couple, then read how LGBTQ+ couples have redefined proposal ideas here: https://www.brides.com/story/lgbtq-couples-share-untraditional-proposal-stories