There is no denying it, COVID-19 has impacted all of our lives in so many ways. Most of us have never lived through anything like this and it is completely new territory for us. In addition to it effecting everyday life, it has meant that some milestone occasions have had to be put on hold, and some of our wonderful couples have had to postpone their wedding day.
Here at Kenwood Hall we have had the privilege of seeing so many couples tie the knot, each wedding so special and unique, and it has filled us with so much joy over the years. We know how much work, stress and emotion goes into planning a wedding and our hearts really do go out to couples who have had to make the difficult decision to postpone their wedding day. But please do remember, weddings are not cancelled, they are simply on pause. Your big day will come and you will have the best day ever- we will make sure of it! So let's look at the positives, you get extra time for the wedding build up, which we all know is just as fun as the day itself! It's just like Christmas time, Christmas Day itself is great, but so are all of the festive activities you get to partake in during the build-up.
When it gets to your 'should be' wedding day in the coming weeks, please don't be sad, and instead look to the future and all of the exciting things you can do between now and your new date.
Here are a few ideas from our team at Kenwood Hall of lock down friendly things you can do on your original wedding date, to help keep your spirits up.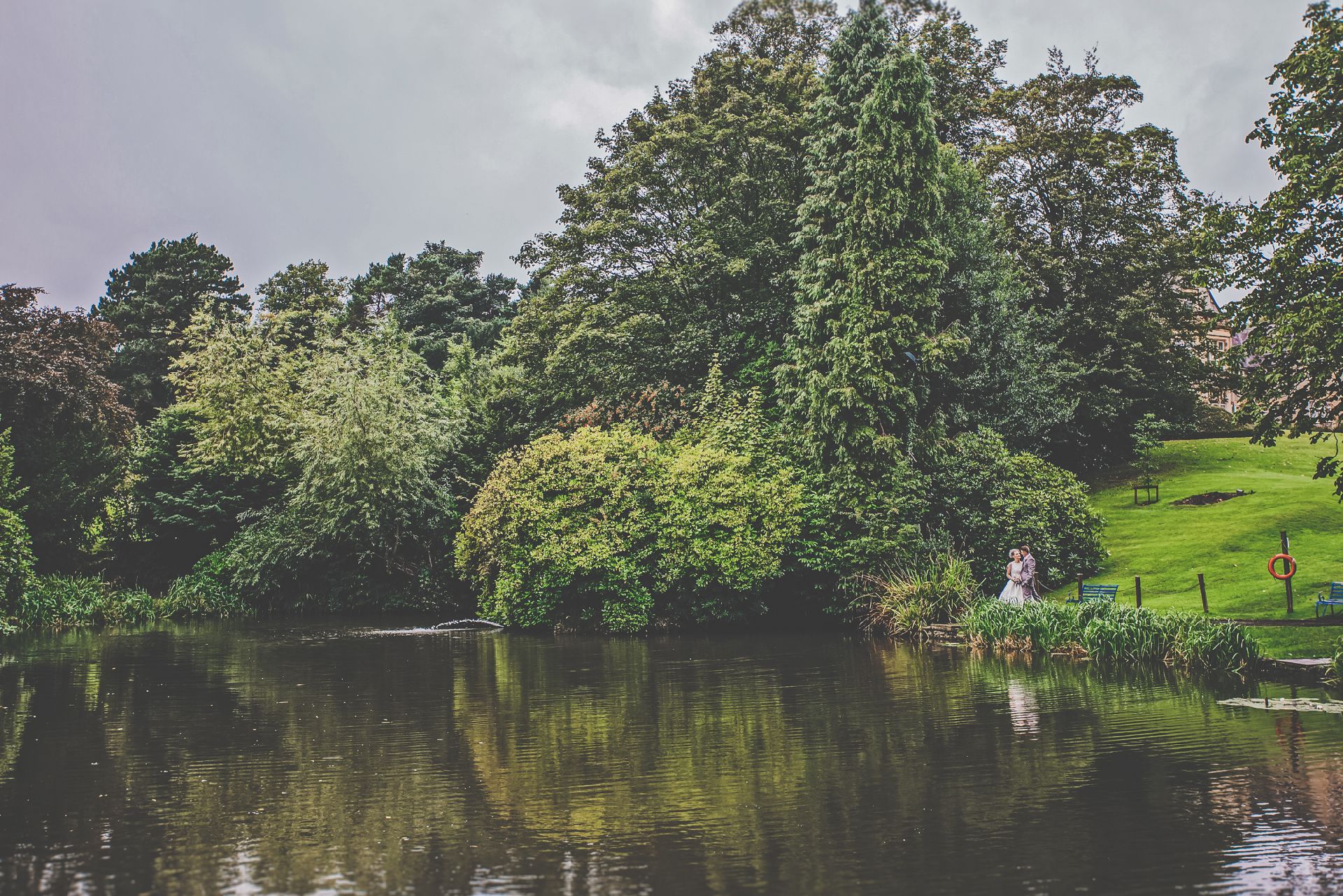 A Wedding Party Video Call
So many couples tell us the best part of their wedding day was having all of their friends and family together to enjoy the special occasion with them. On your 'should be' wedding day, arrange a video call with your wedding party and loved ones, and have a good old natter about the wedding! If you really want to get into the party spirit, why not enjoy a few drinks and do a quiz for everyone with questions about yourselves to see who knows the wedding couple the best!
Write Your Wedding Predictions
As a little fun activity, why not write down your predictions for what you think will happen on your wedding day. Pop them in an envelope and keep it safe, then open it the day after your wedding has taken place to see how many were correct! It will be fun to see how well you know your guests and to see if anything has changed between now and then. A few ideas of predictions you could make are: who will be late for the ceremony, who will drink too much, who will be the first to cry, which guest will wear white (none, we hope!).
Have a Date Night
Just because we are in lock down, it doesn't mean you can't have a date night from the comfort of your very own home. Although we are all loving lounging about the house in Pyjamas at the moment, take the occasion to get dressed up, cook a delicious meal together and have a lovely evening. Don't forget to set the ambience with some candles or fairy lights! You could even open a bottle of Champagne and toast to your future wedding day, and have a dance to your first dance song.
Take a Trip Down Memory Lane
Your 'should be' wedding date is the perfect occasion to take a look through all of the photos you have taken together, and reminisce about all of the memories they evoke. You could make a timeline which shows your journey from when you met until now, making sure you leave space for all of the great things you have to look forward to between now and your new wedding date.
Write a Wedding Letter
As a way to connect your original wedding date with your new one, spend the day writing a letter to your fiancé for them to open on the morning of the big day. Write about how you are feeling at this moment in time, how excited you are for the new wedding date, and why you can't wait to marry your other half. Don't forget to date it, and make sure you don't look at it until your new wedding day!
Set Some Goals
If you're honest with yourself, is there something you really wanted to do for your wedding day, but time and your budget seemed to run out? Well you now have the opportunity to do it! Take some time on your original wedding date to set goals of something you want to achieve between now and then to make the new date even better. You could decide to learn a new skill, such as floristry to make some of your own flowers, you could aim to perfect a choreographed first dance to WOW your guests, or you could decide to make a video to play during the speeches which documents your journey together. Whatever you decide, set a goal and go for it!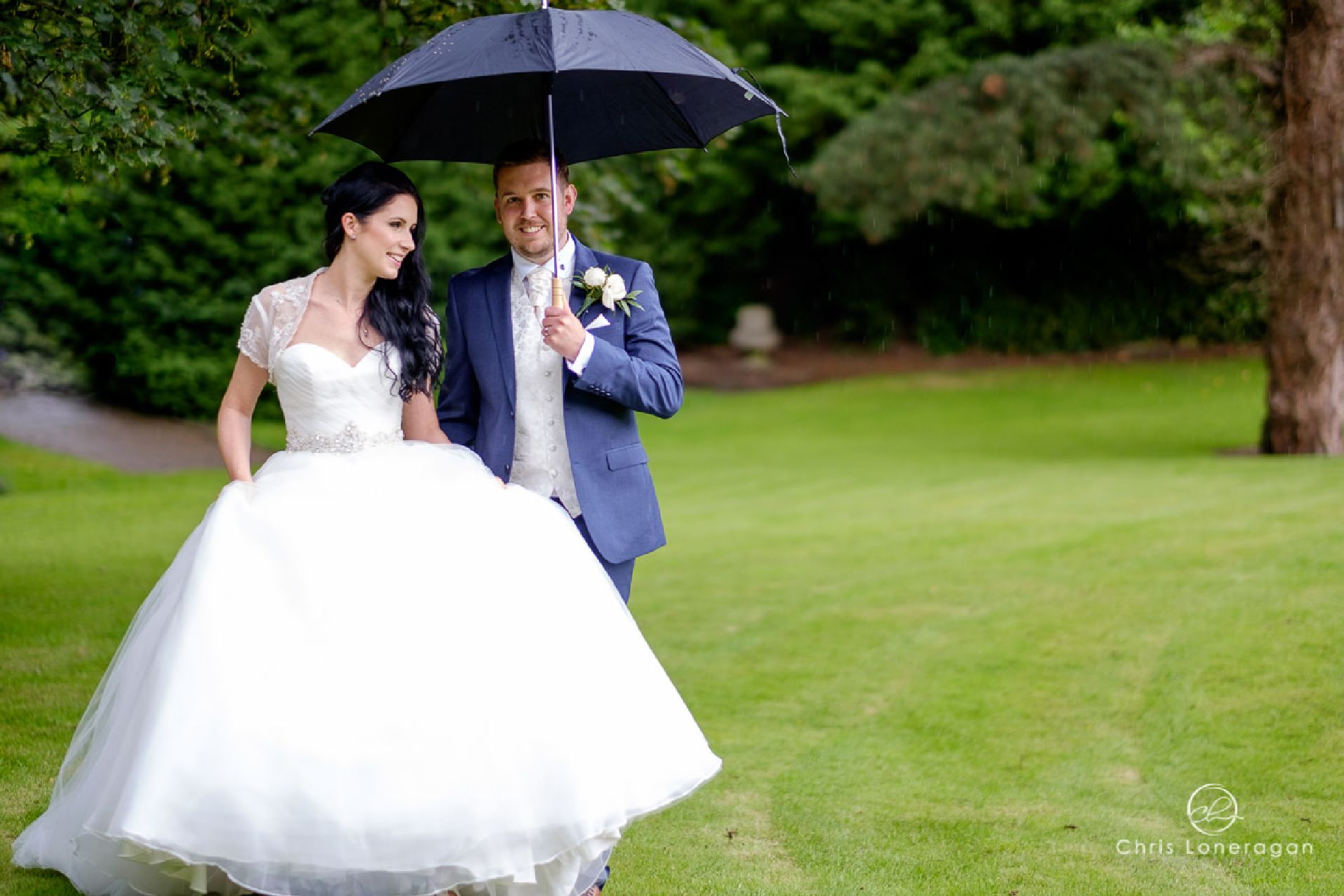 We hope these ideas have given you some inspiration of how you can spend your original wedding date. However you choose to spend the day, we hope you and your fiancé enjoy it, and our team at Kenwood Hall can't wait to make your new wedding date the best day ever!
For more information about weddings at Kenwood Hall please get in touch on 0114 258 38 11 or e-mail sales@kenwoodhall.co.uk.
Mercure Sheffield Kenwood Hall Hotel & Spa
Kenwood Road
Nether Edge
Sheffield
S7 1NQ