The festive season is fast approaching but long gone are the days of taking teams to the local for a few egg nogs after work. More so now than ever, employers are looking to maximise their internal events and Christmas can be the one time of year some teams get together. There are many benefits to adding a little extra fun and sparkle to your works Christmas 'do'. Your work Christmas party is an opportunity to reward employees and show recognition for their hard work, it also offers a platform for team bonding and development.
Kenwood Hall are delighted to partner with leading corporate event experts, Eventurous, to offer you captivating and exciting Christmas party ideas that promise to make your next corporate Christmas event truly memorable. Whether you are looking for an end of year conference with indoor team building in one of our many function rooms or you wish to add some evening entertainment to your festive gala dinner, our broad selection of events is sure to make this year's Christmas party go down in company history.
Ignite your imagination with our Top 10 Ideas on Ways to Make Your Christmas Party Memorable:
1. Grotto Gameshows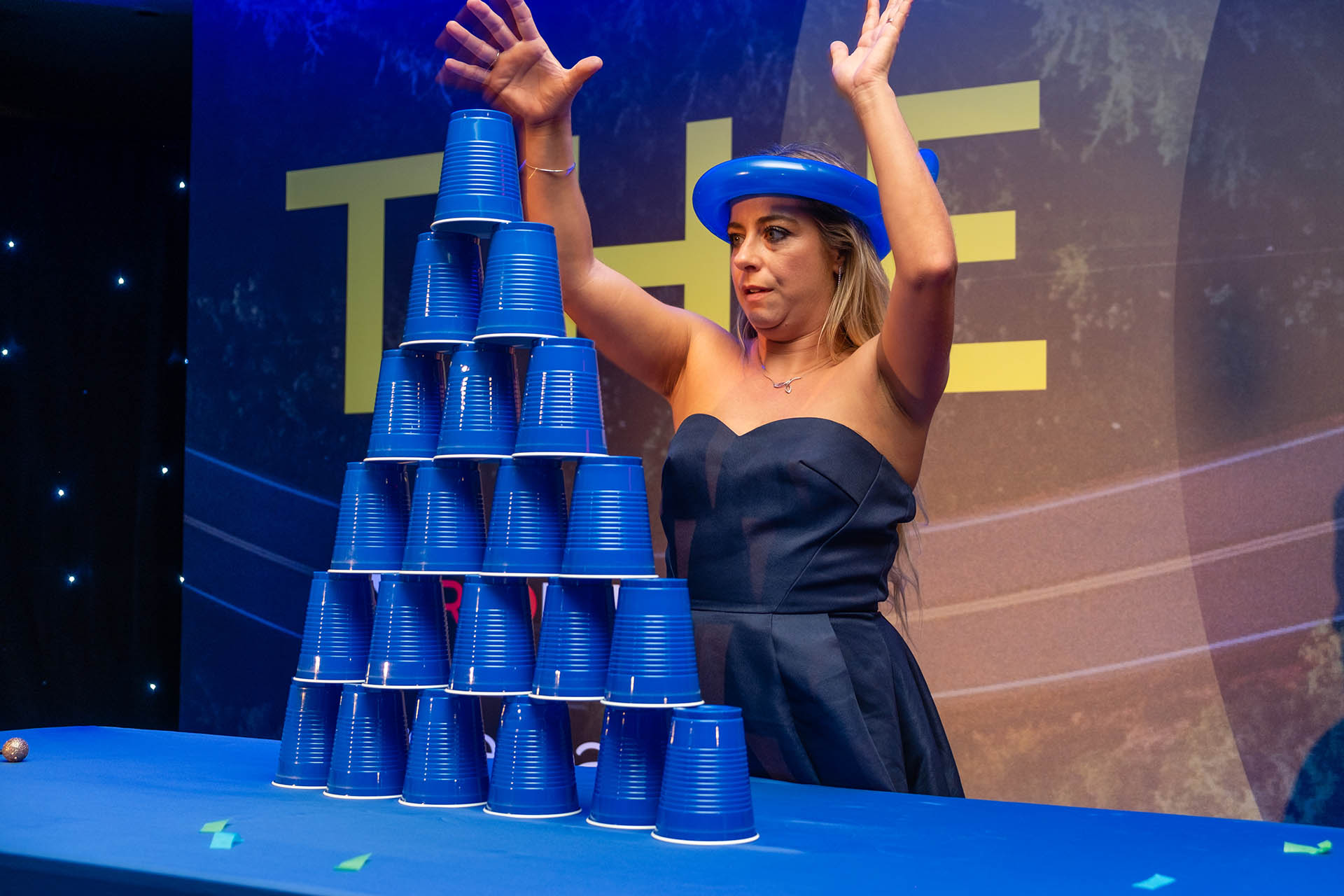 Gameshows offer the perfect combination of fun and team interaction. Quality productions and professional hosts bring your event to life with after-dinner entertainment based on much loved TV game shows such as Minute to Win It, Catchphrase, Company Fortunes and more! With the addition of visual sets, music and prizes your guests will feel the atmosphere of a real life game show. Why not speak to our team about adding some Christmas themed rounds or questions for an extra festive feel.
2. Festive Free Play Games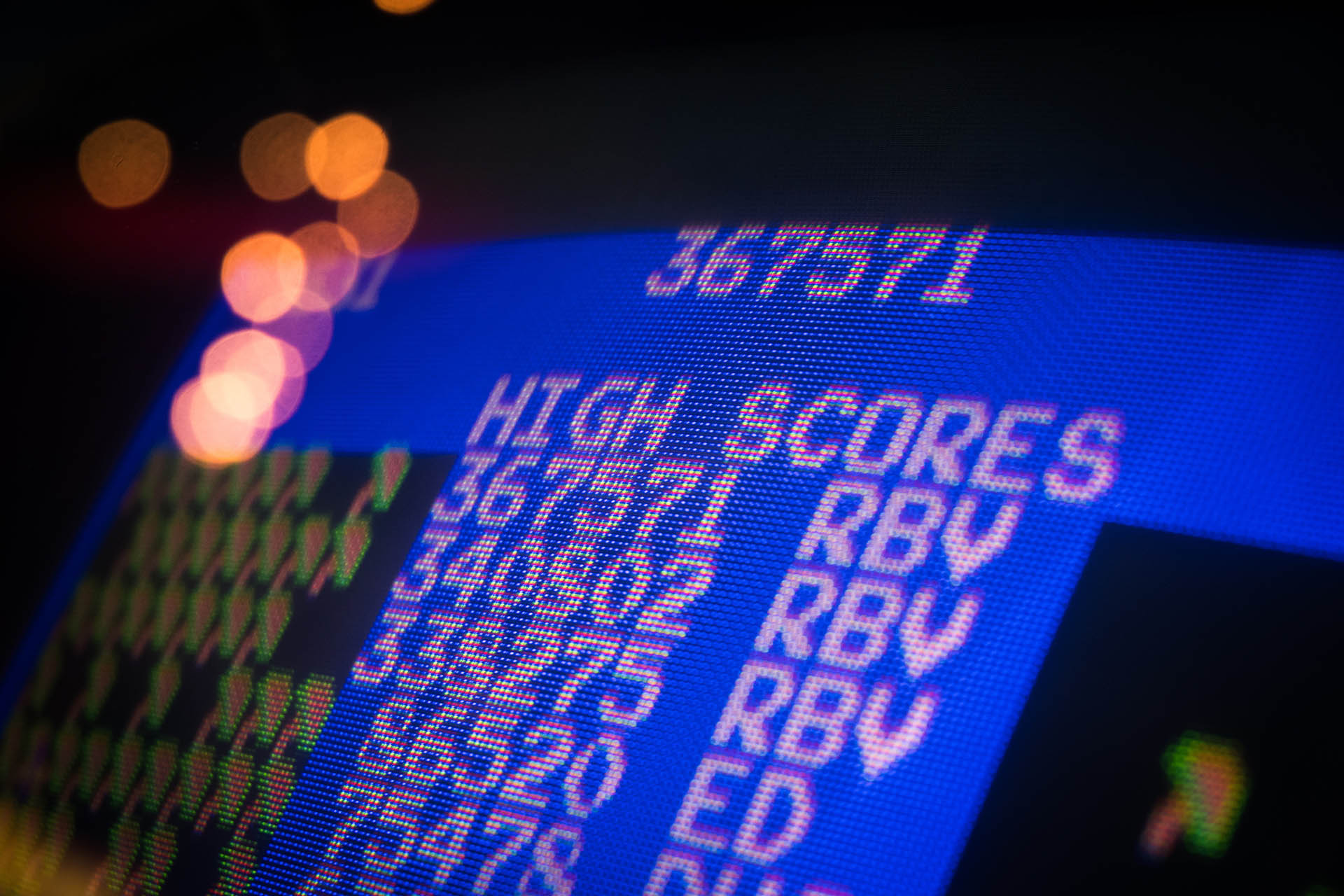 A ho ho ho lot of fun and following the growing trends for gamified drinking. Arcades and traditional pub games are fast becoming a party favourite as they are a great way to inject some interactive joy and healthy competition into your company Christmas party. As portable games, they can be put almost anywhere and can be added as a bolt on to your conference or dinner.
3. Bangers Bingo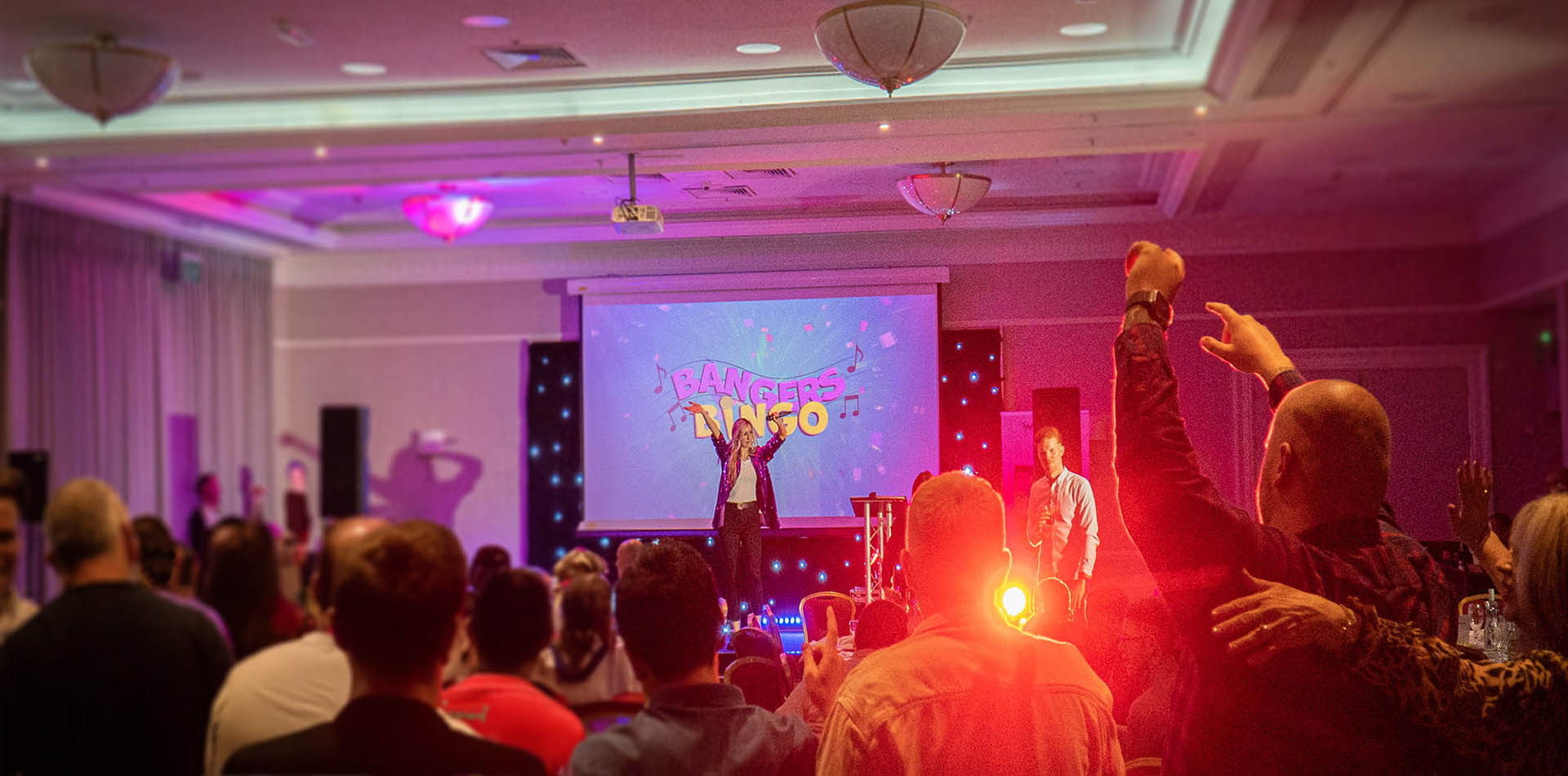 If you have a lively team who love high energy fun this evening entertainment option is an absolute must. Based on the popular Bongo's Bingo event, Banger's Bingo is no ordinary form of evening entertainment and promises to deliver dance offs, lipsync battles, festive bangers, fancy dress, wacky prizes and of course – bingo! Ideal if you want to see the boss do a dance off in a blow-up Santa on stage.  
4. Christmas Casino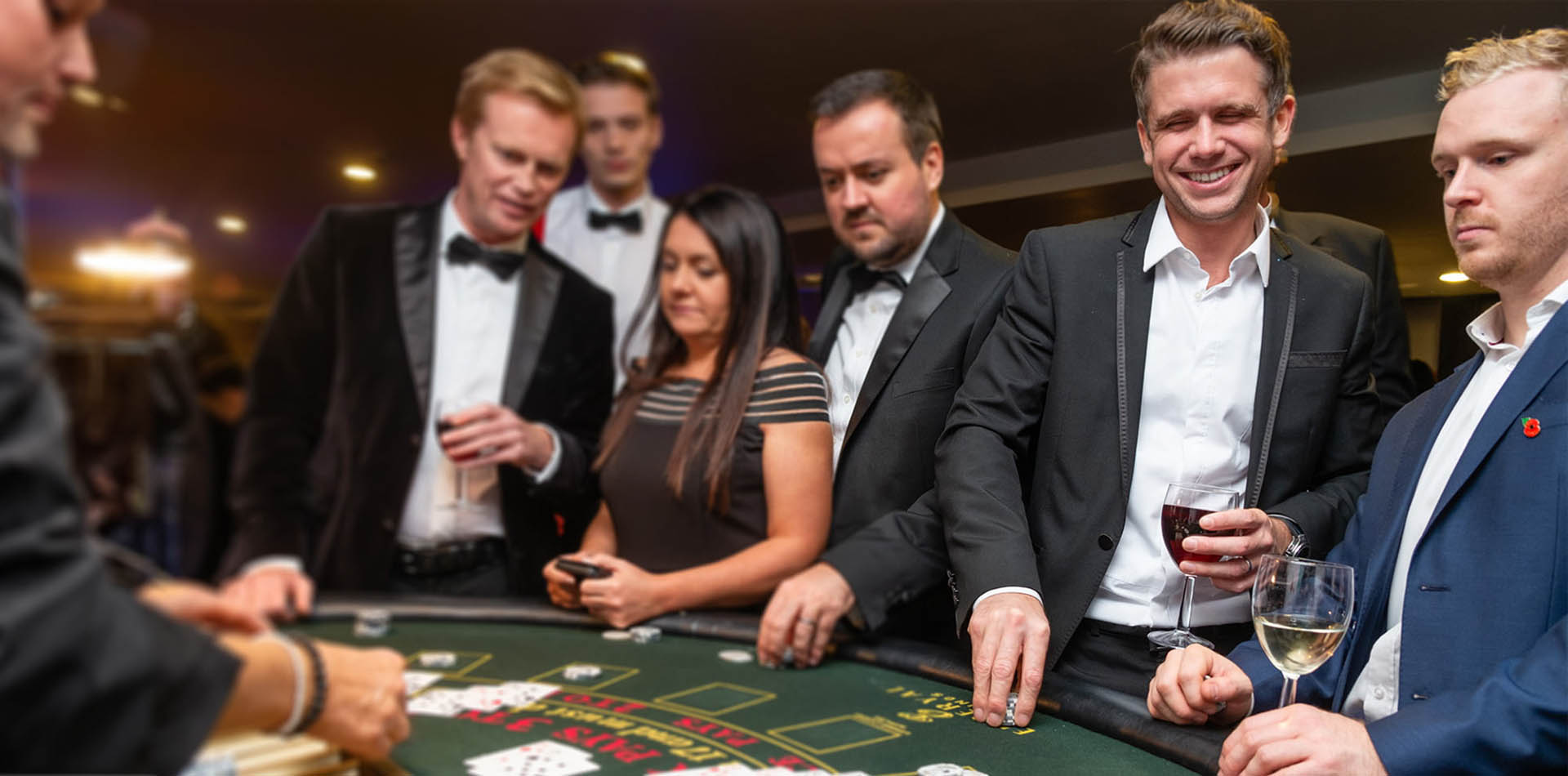 Are you looking to celebrate in style with your team? Have all the glitz and glamour of an authentic casino evening with portable casino tables, theming and professional coupes. Each guest receives fun money exchanged for chips so everyone can enjoy the fun without breaking the bank. A great excuse for people to dress up and mingle around your evening dinner.
5. Indoor Team Building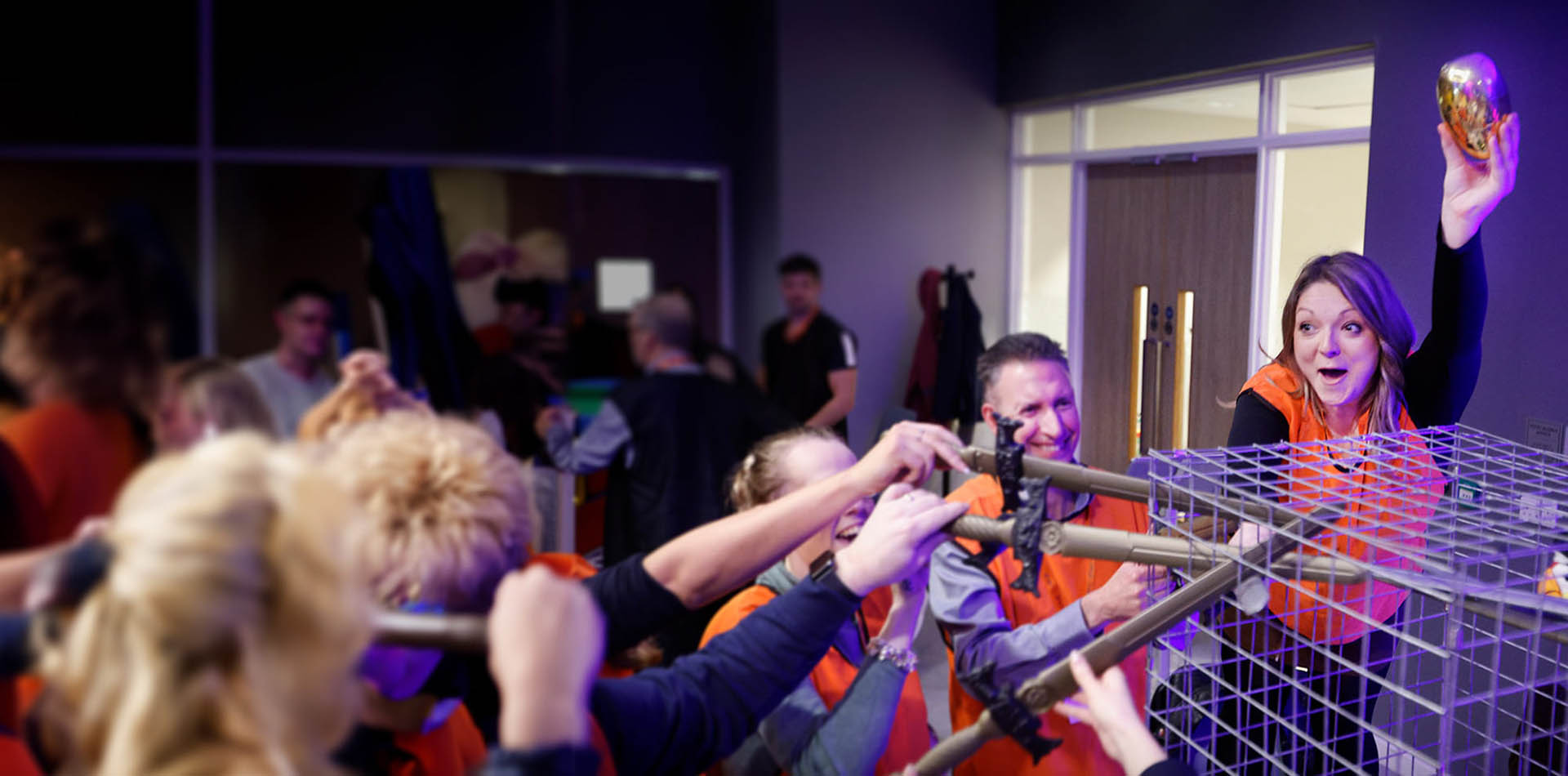 If your team is rarely together and you are looking for a way to develop bonds as well as have fun, then indoor team building is the perfect way to achieve this. You can add an engaging activity or ice breaker to your Christmas event to help everyone relax and rekindle face to face connections with ease.
Popular festive and fun team building events in Sheffield include Master of Tasks, Diamond Heist tabletop escape rooms, Soap Box and the Crystal Clear Challenge. Master of Tasks will reward staff with a whole lot of festive cheer as they take on challenging yet hilariously wacky team tasks whilst the Soap Box Derby challenge gives teams the chance to decorate their own sleighs and race each other across the finish line faster than Santa can say, "Get set HOHOHO!"
6. Murder Mystery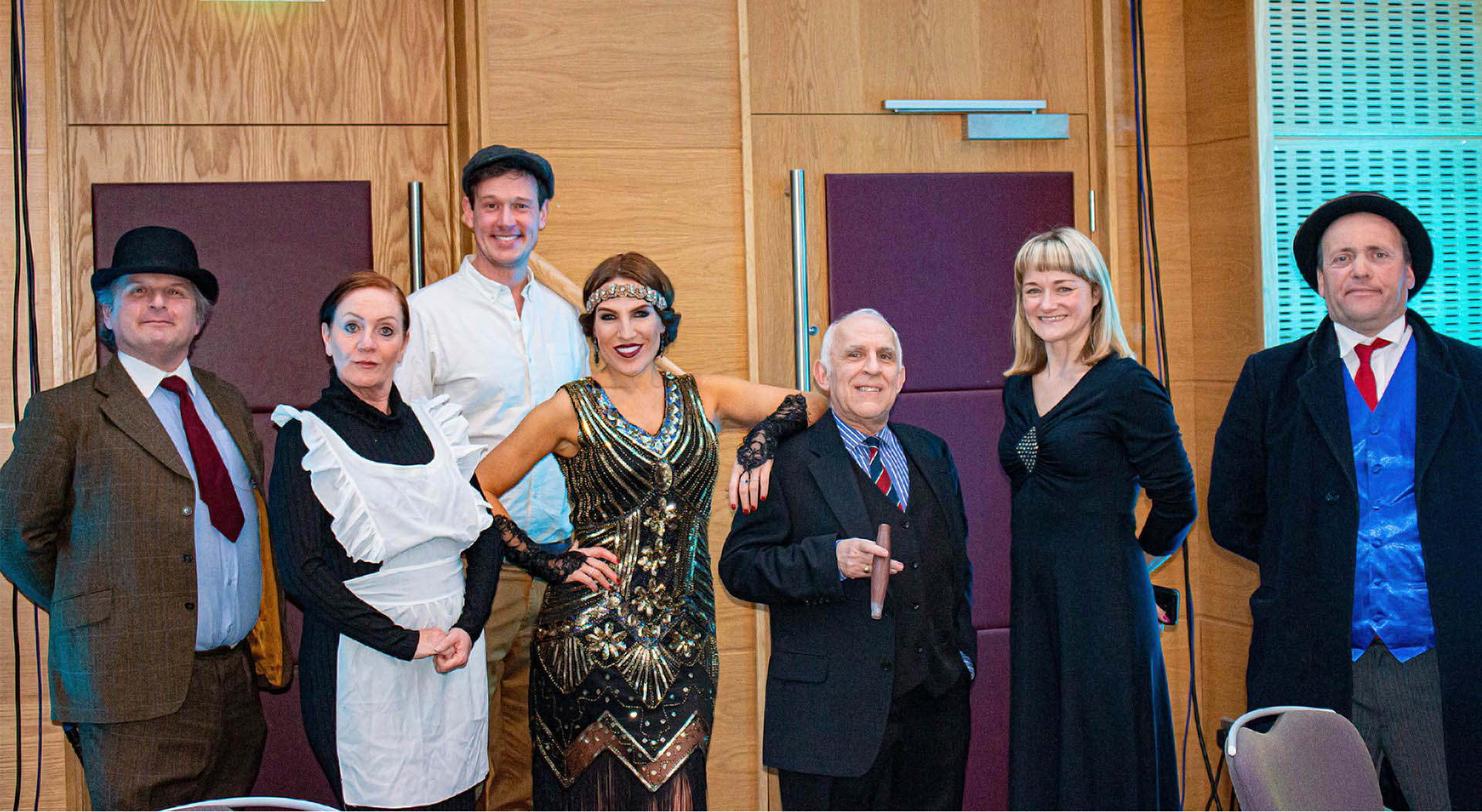 Get away with murder at your next work Christmas party as you immerse yourselves in our evening dinner murder mystery entertainment. Designed to run alongside your evening meal, professional performers will create suspense as they set the scene for the team to figure out who among them committed the Christmas crime! Keep guests entertained and having fun throughout the evening with murderous quizzes, competitions and prizes. Pick your own storyline and theme for a tailored interactive team building experience.
7. Singing Waiters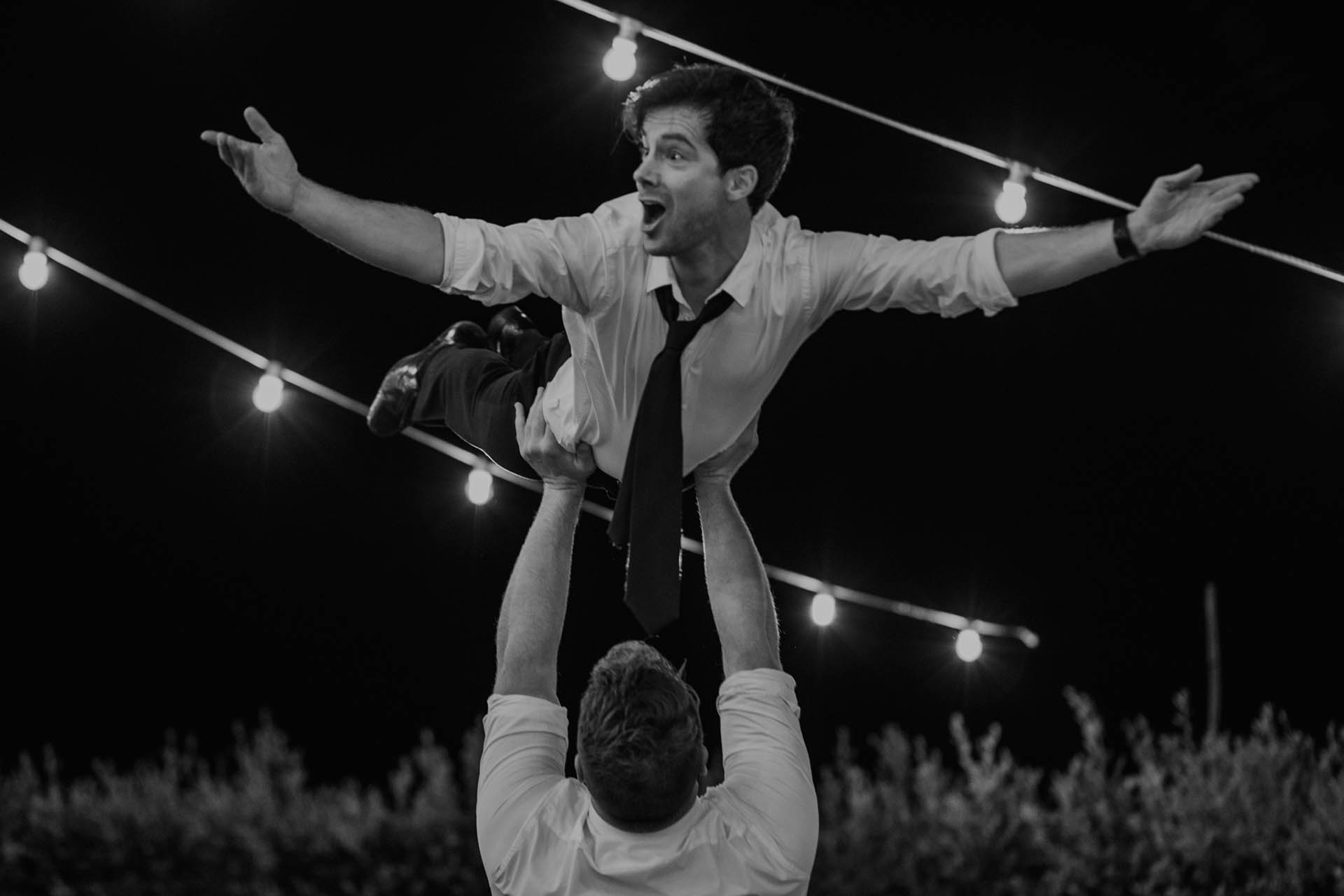 Add an element of surprise to your traditional work Christmas dinner with singing waiters. Receive your starter with a side of song, as professional performers wait on your guests before bursting into musical magic and giving everyone an unexpected and unique entertainment experience.
8. Race Nights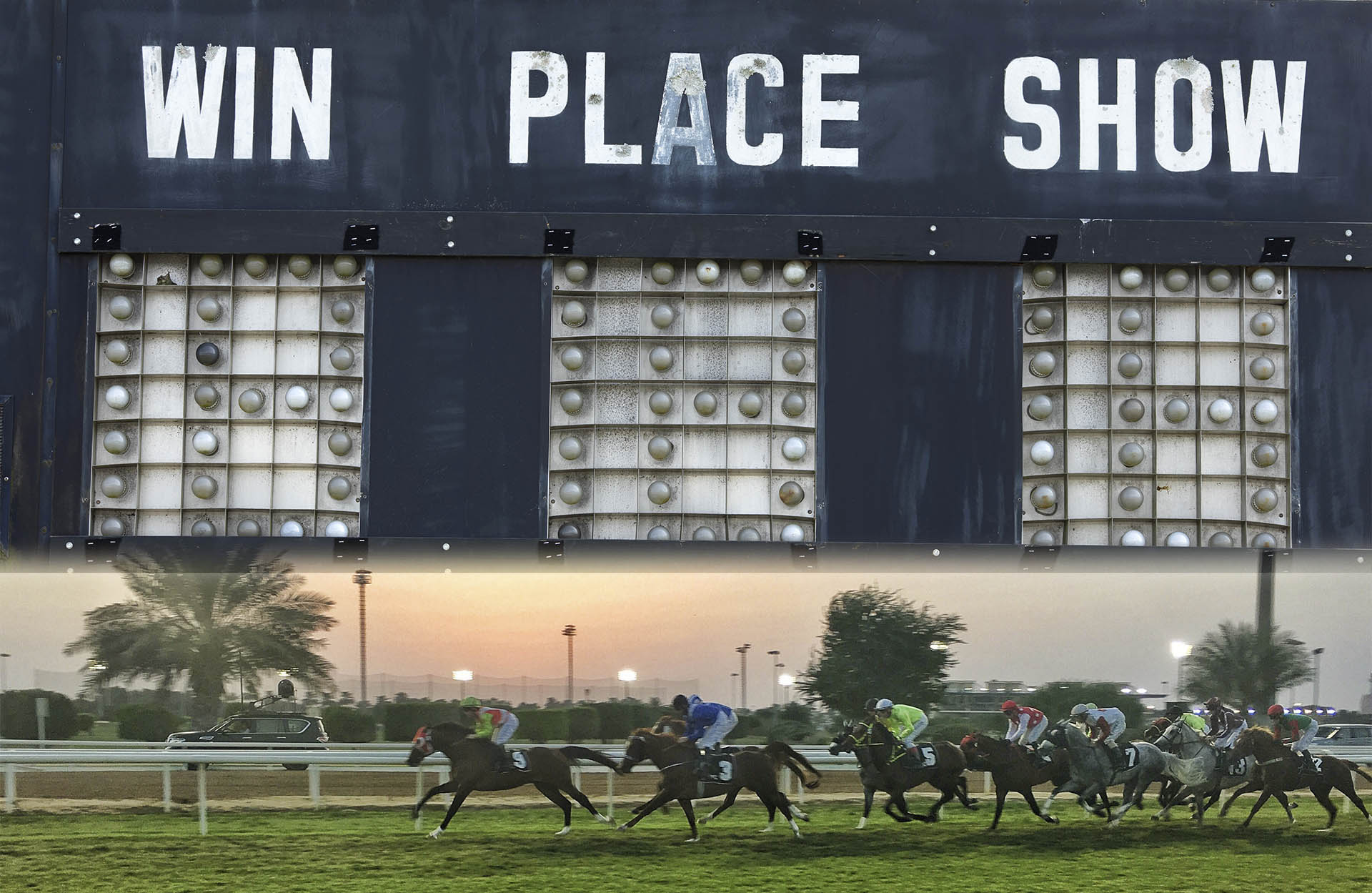 Ignite competitive fun with our virtual race night activity. A firm festive favourite, this event brings all the adrenaline and action of the real-life races to your indoor event. Add this as an evening activity after your end of year conference as it re-energises teams and provides evening entertainment around your meal and drinks. Place bets without breaking the bank using fun money and raise the stakes by offering a reward for the winners.
9. Bandeoke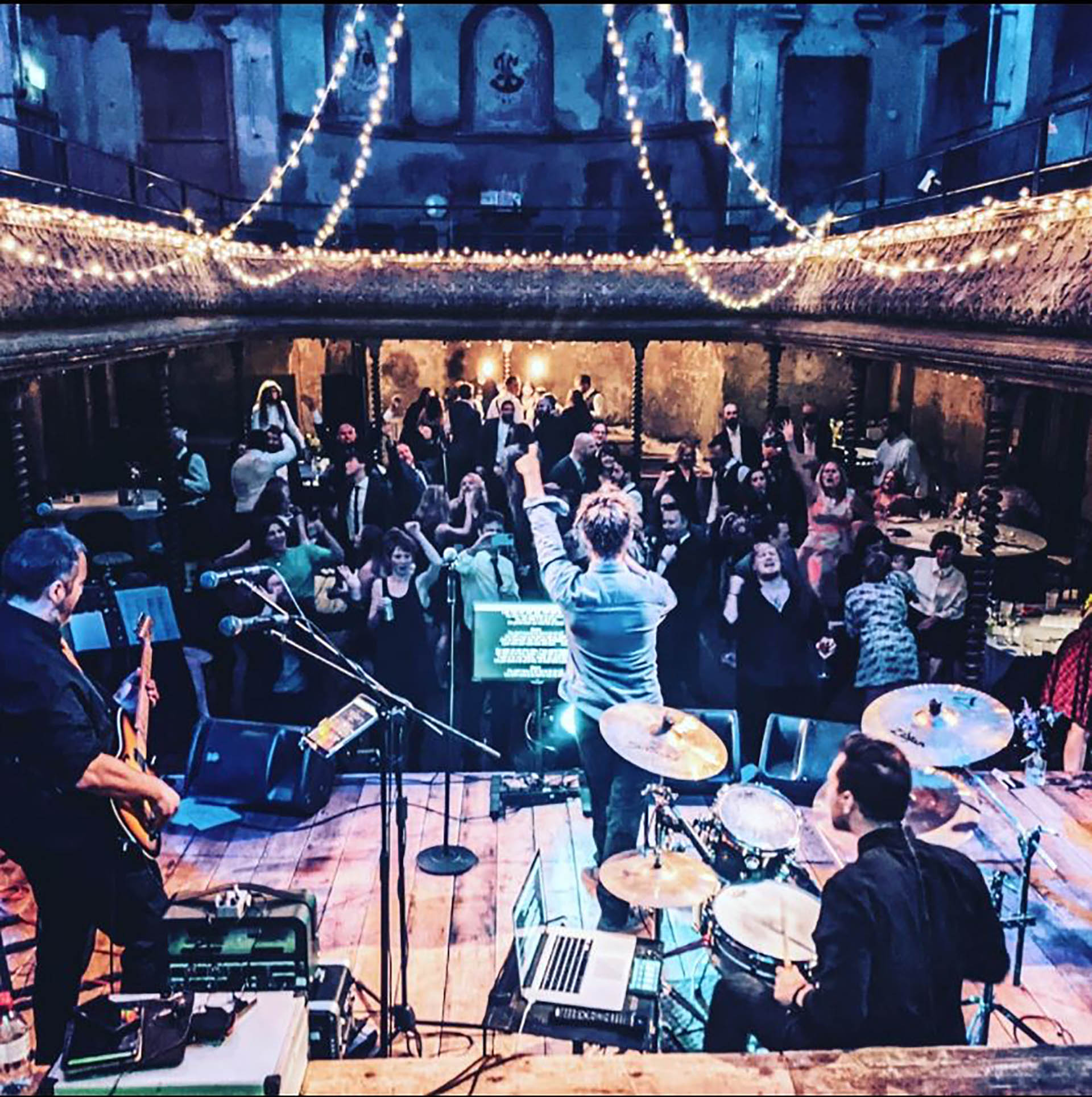 An energetic entertainment experience for corporate events that gives your guests the opportunity to live out their dream of becoming a rock star – by performing a song with a professional live band. Throw in your favourite festive songs to get everyone in the seasonal spirit.
10. Team Treasure Hunts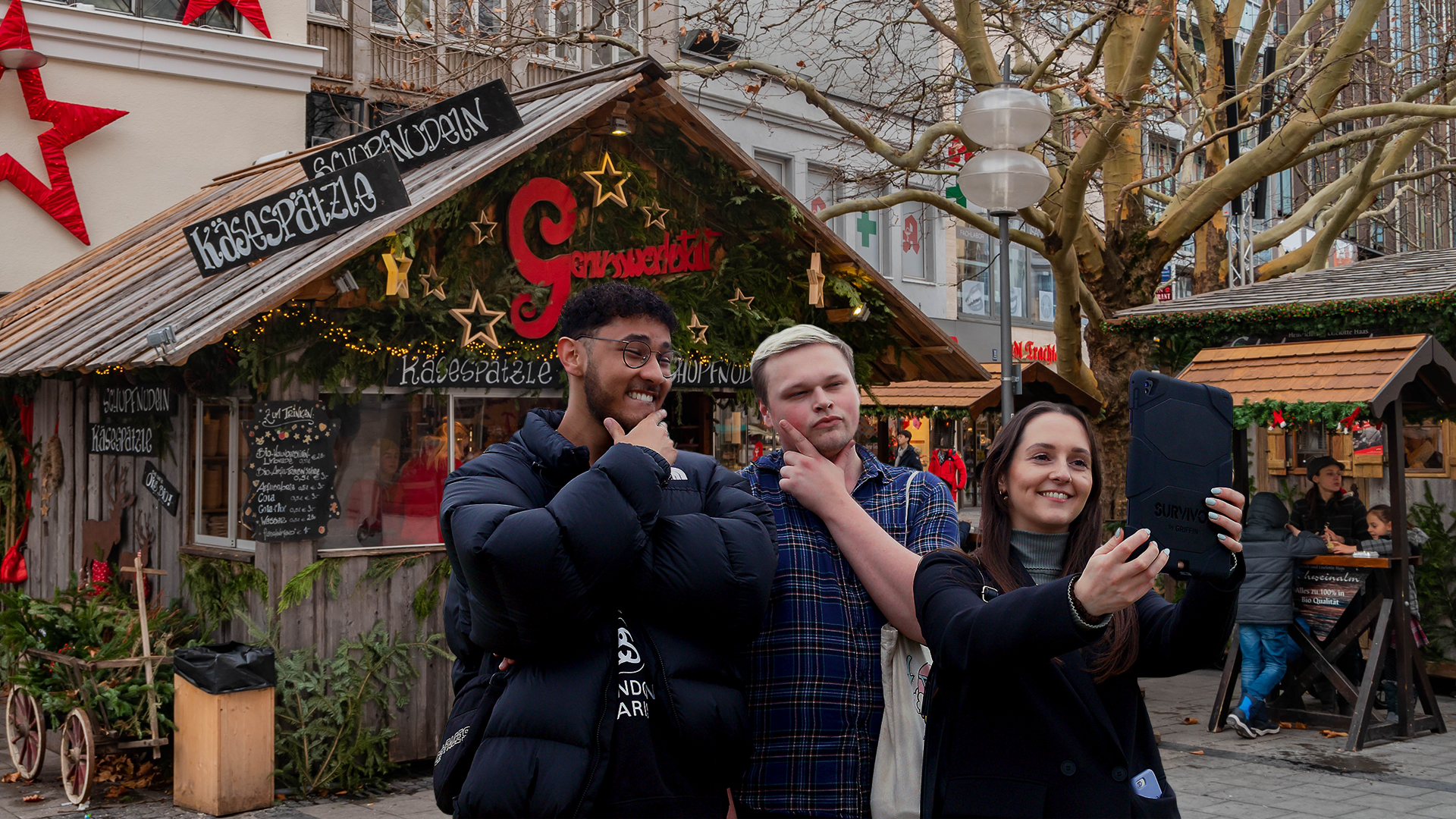 Send your team on a journey to discover Sheffield city center during the most magical time of year. Just one mile away, Kenwood Hall is the perfect venue to host a team iPad treasure hunt. On the hunt, search across Christmas Markets and stop by Santa's Grotto to find lost presents. Taking part in hilarious photo and video challenges and mind boggling brain teasers along the way, scoring points for your team. Come together at your venue of choice for a presentation of the best moments from the hunt.
For more information about holding your Christmas Party at Kenwood Hall Hotel featuring some fabulous entertainment from Eventurous, please contact sales@kenwoodhall.co.uk.