Whether you're celebrating your achievements or raising awareness of your cause, Mercure Sheffield Kenwood Hall Hotel & Spa is the perfect base for your special event. Explore our all-inclusive package options and contact us to start planning your event.
Prices from £30.00 per person our package includes:
A delicious 3-course meal
1 raffle prize donated by our hotel
1 complimentary bedroom for the organiser
10% bedroom discounted rates for your guests
Hotel will buy a table of 10
Choose one option from each course for your event
STARTERS
Slow Roast Vine Tomato, & Basil Soup (ve)
olive salsa
Ham Hock & Parsley Terrine
watercress salad, piccalilli & croutes
Heritage Tomatoes, Mozzarella & Rocket Salad (v)
sea salt & balsamic
MAINS
Roast Supreme of Chicken Breast
madeira & thyme jus
Pork Loin
bramley apple compote & cider gravy Wild Mushroom & Celeriac Wellington,
Roast Celeriac (v, ve)
white onion sauce
Served with seasonal vegetables and potatoes
DESSERTS
Baked Vanilla Cheesecake
berry compote & chantilly cream
Sticky Toffee Pudding
toffee sauce & pouring cream
Profiteroles
milk chocolate & caramel sauce
~
** Vegan and Gluten Free alternatives available upon request for all desserts
~
Freshly brewed coffee and mints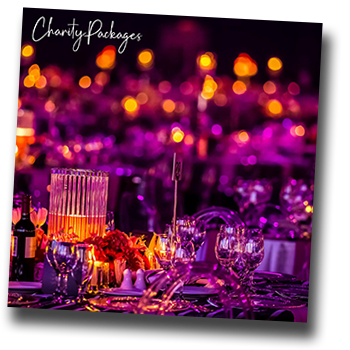 CLICK HERE TO DOWNLOAD THE BROCHURE
To schedule an appointment with our event planners please email: CLICK HERE
or call 0114 250 5600.